There are life stories worth sharing with others and this is one of them.  I became aware of US Navy SEAL Jonas Kelsall when I joined a relatively new non-profit organization called The Jonas Project. Now beginning its third year, it was created to honor the memory of their son by John and Teri Kelsall and to support Service Veterans who are starting new businesses by providing mentoring and financial support.
     Jonas B. Kelsall, then just 17 years old, announced when he graduated from high school he wanted to become a Navy SEAL.  His parents had to sign the enlistment papers because of his age.  To ease his mother's apprehension, he promised that as soon as he finished BUDS (Basic Underwater Demolition/SEAL) Training he would go to college.  His plan to become a SEAL came as a complete surprise to his parents, but he always was a person of his word, and so the papers were signed and Jonas entered the Navy.
He made it through BUDS, and as promised, was off to the University of Texas for the next four years.  He received his Bachelor of Arts degree along with his Commission and spent the next several years following his dream, eventually leading him to Lt. Commander in the Naval Special Warfare elite Development Group.
Jonas spent 12 years as a U.S. Navy SEAL, loving every single minute. In those years he earned three bronze stars, all with Valor, a Legion of Merit Award, and 2 Presidential Unit Citations, to name a few.
On August 6, 2011 at the age of 32, he was killed in action in Afghanistan in the single worst disaster in the history of the U.S. SEALs.
He lived the kind of life most only dream of.  He traveled the world; he met and married the love of his life. His career was not only a source of great joy, but tremendous pride. He never met a person he didn't consider a friend; he had a sister and parents whose worlds revolved around their love and respect for him. And now The Jonas Project has given birth to an initiative he may never have imagined.
Every time Jonas left for deployment he would tell us "If anything happens to me, know that I love my job. It is the only thing I want to do." Jonas would constantly encourage others to do what they loved as well, and the Jonas Project will give Veterans that chance.
The Jonas Project (a 501(c)(3) non-profit) is giving back to those Veterans who have served our country with honor.  It is for those Veterans, who have an entrepreneurial spirit, and the determination to succeed at their dream, that The Jonas Project was born.
The Jonas Project is not about charity, it is about accelerating the empowerment of our nation's most powerful natural resource.  Our Warrior Entrepreneurs will drive the economy for the future, standing with them is simply good business for America.
I am proud to be a volunteer mentor with the Jonas Project and want to urge you to be a supporter in whatever capacity you can, as a mentor, donor or advocate who passes this story on to others. Please visit http://www.thejonasproject.org/ to learn more about this wonderful organization.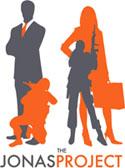 Robert Skidmore, President
Portions reproduced  with permission of The Jonas Project, a 501c3 organization